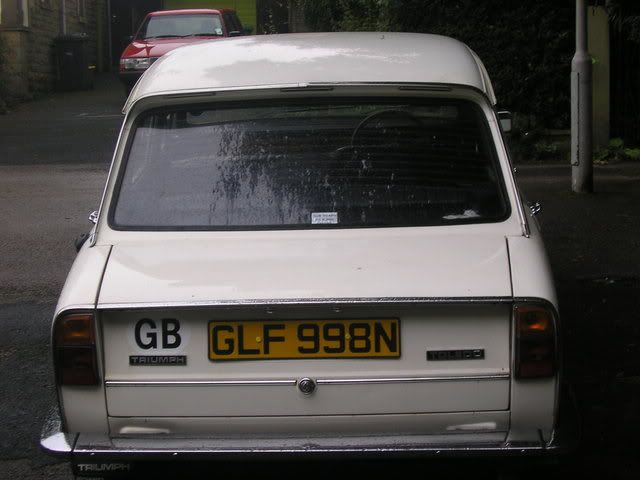 Yes, I am selling my Toledo.
I could go into all sorts of detail but I'll let the pictures do most of the talking.
It's a lovely car though, very quiet, easy to drive and very reliable (it went all round Europe last year and was brilliant).
It's MOT'd until April 30th and will have tax for the same time.
Whilst I have had it I have had the radiator rebuilt (it's a larger 1500 one) and it's had stainless steel centre and rear box from a Dolomite 1300 exhaust fitted.
The interior is like new with no marks on the dashboard or headlining and 1500 seats are fitted (one tear in the rear of the driver seat). the original Toledo steering wheel will be refitted.
The bodywork is sound whilst having a fair few bumps and scrapes which have been painted over with a number of different shades of white over the years! There is a
very
small amount of welding needed (non structural) in the boot and the bottom of the offside rear door could do with a proper repair sometime in the next 12 months or so.
Don't get me wrong tho - this is an honest car! I doubt the engine (70,000 miles) has ever been apart, in fact I have a mountain of bills and MOTs for it all the way back to it's original owner and there's no mention of the engine ever giving any trouble or the gearbox for that matter.
I want £400 for the car but only from someone who is going to look after it - if it doesn't sell then I may be able to store it away under a dust sheet in a friend's premises. I need the space for a TR7 convertable you see
I don't want to put it on e-bay (goodness knows who might get it
) and being a sentimental type, as I said, if it doesn't sell I'll no doubt store it away - there can't be many left!
Oh - I said I wouldn't say much didn't I!